Are you enjoying all these delicious recipes? I thought it would be a good idea to share the faces behind some of the guest baking, and where you can find them. I am so grateful to these lovely ladies for helping me out in the baking department. I know even from last year it is tough to bake all those goods on your own! Please hop on over to their blogs to find out even more about who they are and what they do :)
--------------------------------------------------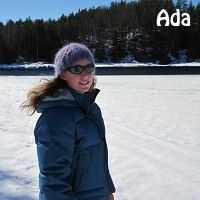 Hello Newfoundlander at Heart readers! I'm Ada. I blog about my life in the woods of northern Minnesota at my blog, Of Woods and Words. When I'm not busy working as a freelance writer, I'm probably either knitting something (my Etsy shop, Yes Sir, Yes Sir! features my hand knit items) or cooking up something lovely to eat in the kitchen. One of my favorite holiday traditions is baking and I'm so happy to be a part of Margot's Christmas Cookie Countdown!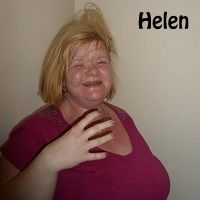 I bet you're all looking at that picture and thinking 'am I really going to try a recipe from this girl?' Let me introduce myself. I'm Helen and I blog over at Eat.Enjoy.Live. I love books, cooking, blogging, crafting, basically anything ending in 'ing'. I like to put a tiny ounce of crazy into my life now and again too. Come over the say hello. You'll find recipes, crafts, and lifestyle posts, as well as joining the crazy but wonderful new family that I seem to have acquired.
Blog
::
Facebook
::
Twitter
::
Google+
::
Instagram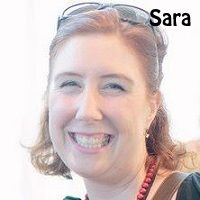 I'm Sara from Creating Purple Fire, a blog where I write about all the nerdy/crafty/mommy bits of my life along with my journey to discover how to create a passionate life around them! You can find my blog
here
or follow all my ridiculousness on
Twitter
and
Facebook
.
Hi, I'm Lynn from Turnips 2 Tangerines
.
You can always find me in my Little Kitchen in the Big Woods of Northern WI making family favorites.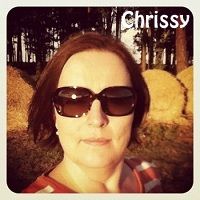 I am Chrissy and I blog over at Whimsical Poppysmic. My family and I reside in the south of Germany again after returning in August 2011 from 3 years in Chicago. I blog about life, my family and my passions - such as knitting, I would love to have you, why don't you come over and say hi! Hugs xxx