I recently reached 200 GFC Followers, and although that is not something I want to brag about, I was really excited to see how many people like my blog well enough to add it to their reader and read along with my daily adventures. This of course doesn't include those of you who follow along via bloglovin, facebook, twitter, or e-mail. And I am so grateful for all of you!
To celebrate this milestone I have amassed a few giveaway items, thanks to a few sponsors and friends, and one lucky winner will win them all!
Vintage Lace Hairpin from Prairie Pretty
Perfect for prairie mamas and girls alike!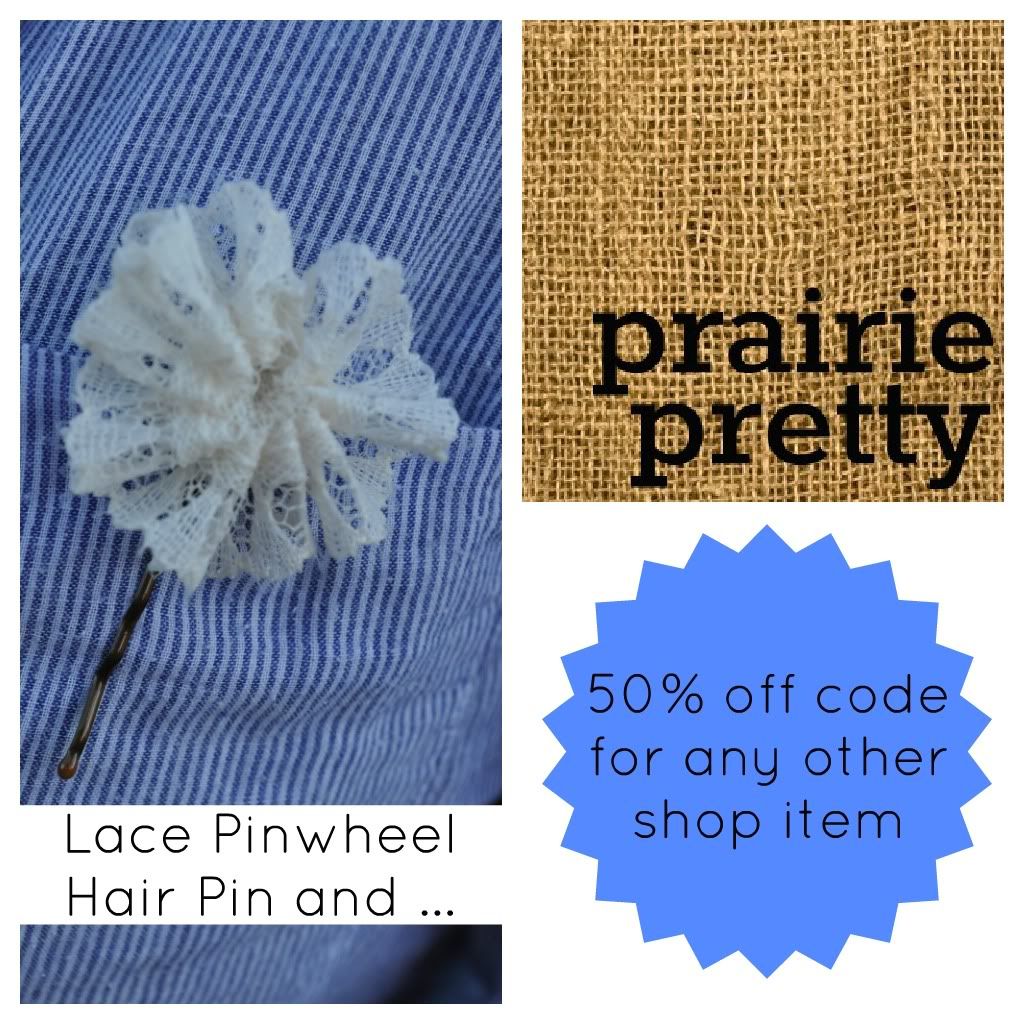 Large Ad Space from After Nine to Five
Necklace of your choice from Hooked Goods
Set of 2 Photo Note Cards from Knotted Tree Photography
a Rafflecopter giveaway
Thanks again for all your love :)
xox